REPUBLICANS WELL REPRESENTED AT FAUQUIER COUNTY FAIR
Hazel ready to greet Fair goers after set up was completed
We Republicans were well represented at this year's Fauquier County Fair, showcasing our Republican candidates and Fauquier Republicans and providing voter information to our citizens, treats and trinkets for the kids, and hand fans for the sweltering visitors. And our Fauquier Republicans banner festooned the Fair sponsors row at the entrance!
Many thanks to our 35 volunteers who made this happen!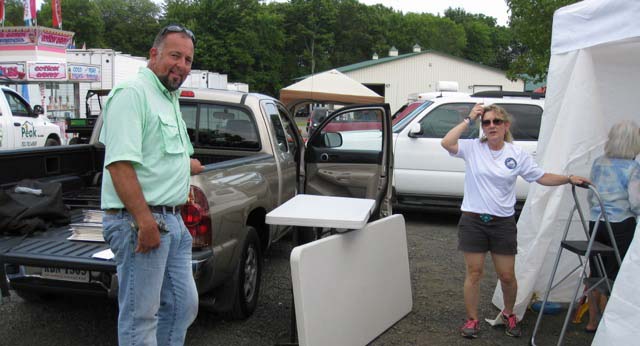 Supervisor Chris and Lynne helping with setup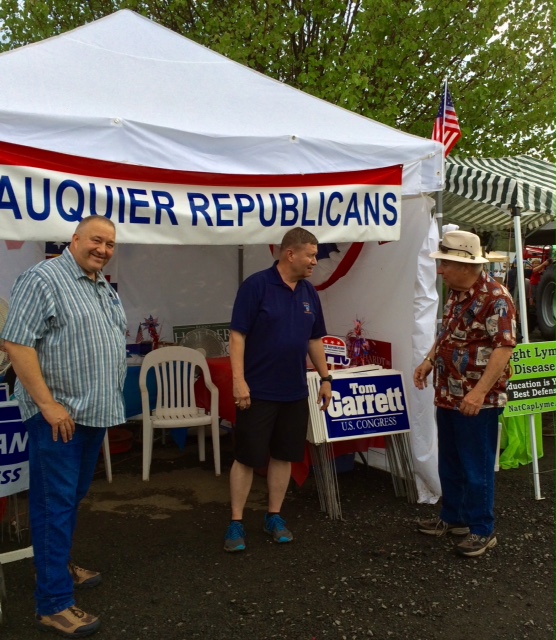 Volunteers engaging fair goers during the week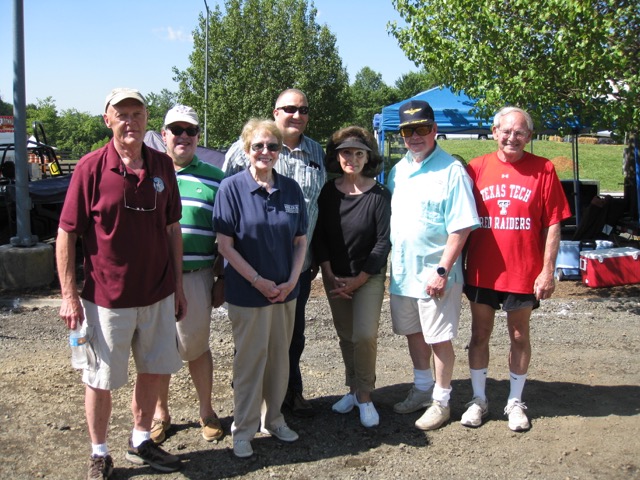 Terry, Harry, Anne, Paul, Robin, Clyde, Dirk after packing up the tents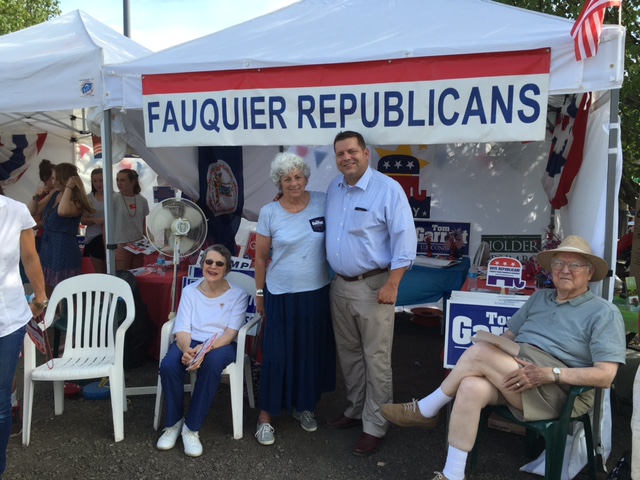 State Senator Tom Garrett, our candidate for Congress, spent time with us and visited with the voters,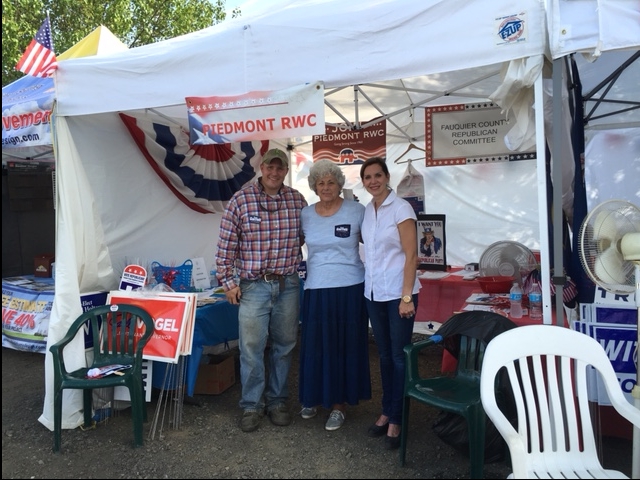 as did our State Senator Jill  Vogel, Delegate Michael Webert,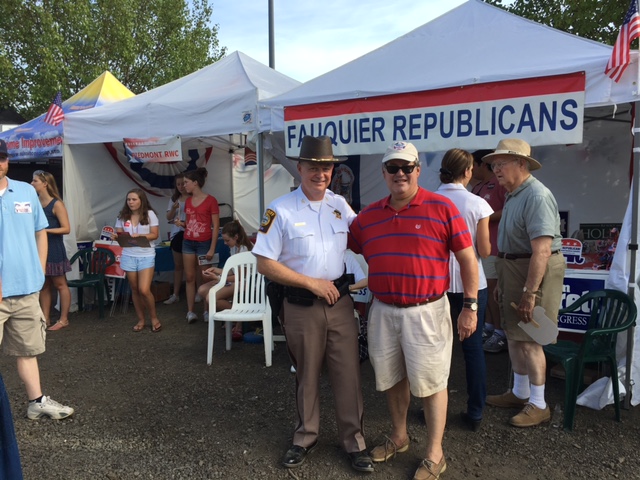 and Sheriff Bob Mosier.
Special thanks to Harry Burroughs for organizing and scheduling our volunteers and running the show!  Job well done by all!
But we're not finished.  We will be sponsoring Republican booths at the September 10 Piedmont Harvest Fest, the September 24 Vint Hill Fall Festival, and the October 8 Remington Fall Festival.  So please keep an eye out for the  notices of these events and the opportunity to volunteer for the cause!